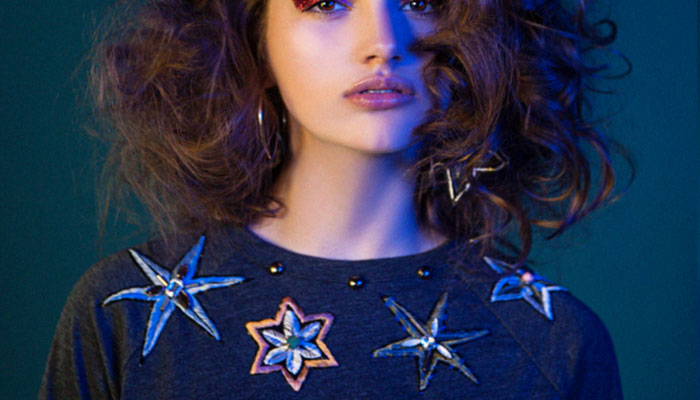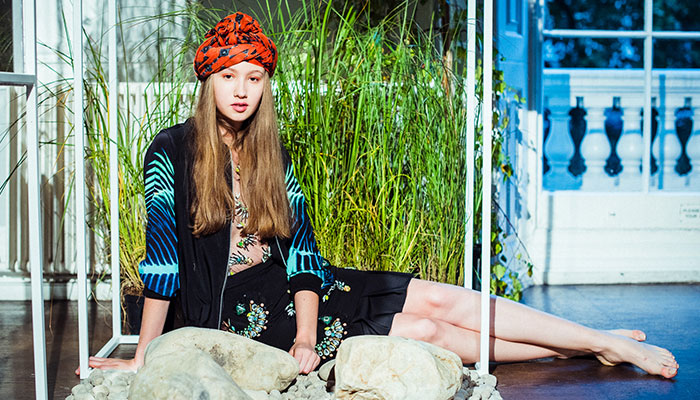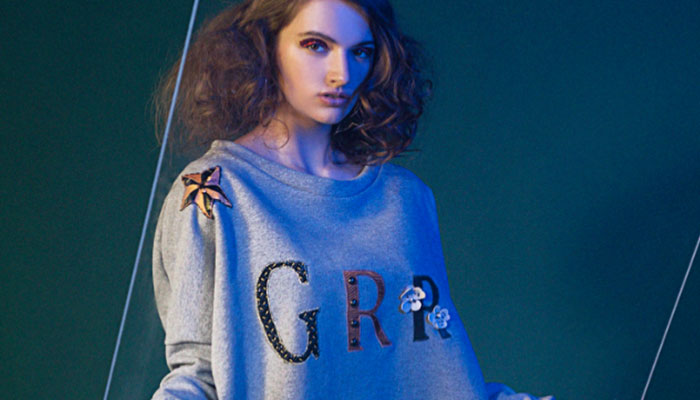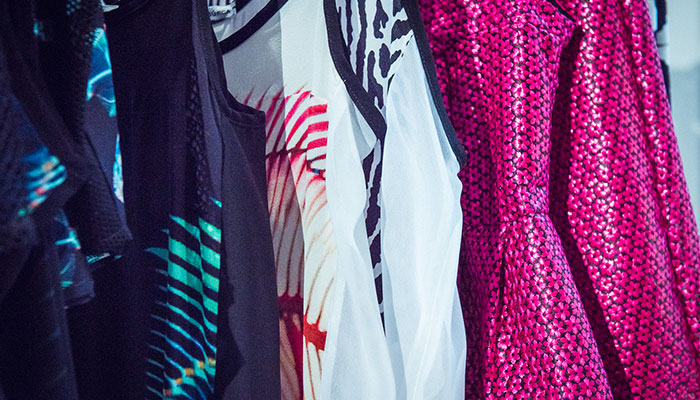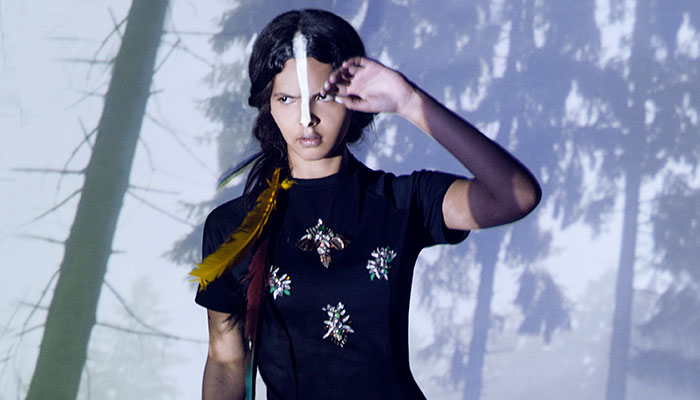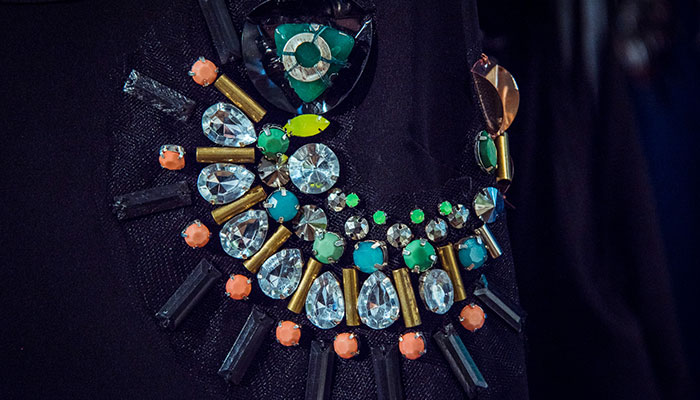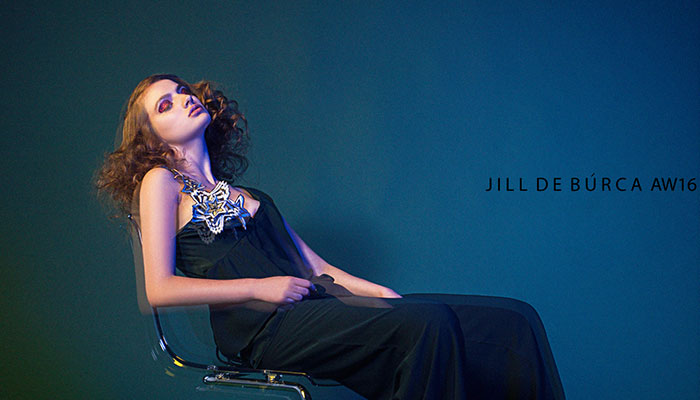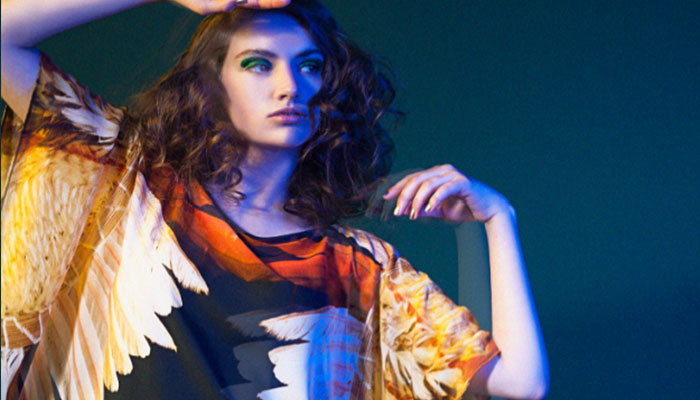 NCAD graduate, Jill de Búrca, studied textiles and embroidery before moving to Brighton to train with Larch Rose; a fashion and textile studio dedicated to producing innovative and directional work for the fashion industry.
While in Brighton, Jill also trained with master embroiderer Jenny King and worked extensively over the years on the production of Erdem's exquisitely embroidered clothes. Having worked in the UK for over five years as an embroidery and embellishment designer, Jill has sold her creations to a wide range of international designers, some of whom include: Calvin Klein, Diane Von Furstenberg, BCBG Max Azria, JCrew, Topshop, Stella McCartney, Mary Katrantzou and Thurley.
The clothes are crafted by hand using a mixture of intricate embroidery stitched with an antique Irish singer embroidery machine and hand embellishment. Digital silk printing and interesting fabric combinations are key elements throughout the collections. Despite meticulous detail, her clothes remain very wearable.
Having moved back to her native Dublin in 2014, Jill has since launched her own label. Recent accolades include: "Irish Designer of the year 2015" at the Irish Innovation awards in Galway, "Ones to Watch" at Kerry Fashion Week 2015 and a feature in "Irish Designers Create" at Brown Thomas 2015.