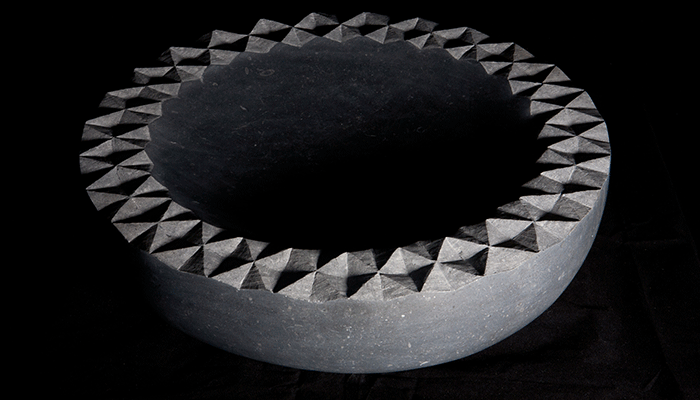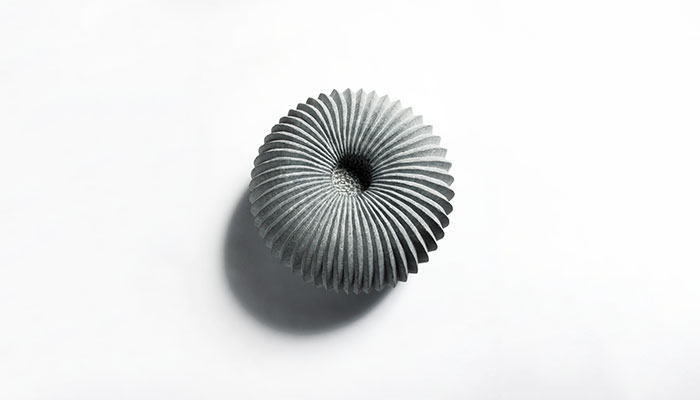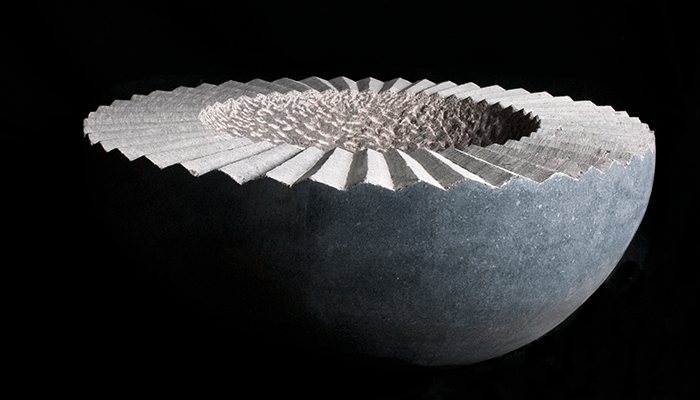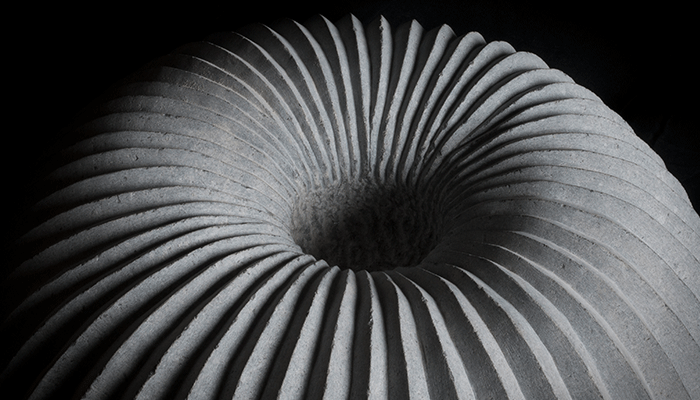 Nature remains Helen's greatest inspiration. The perfection of a beach pebble or a seed just cannot be rivalled. She is interested in Japanese aesthetic and design, drawn to pared back deceptively simple forms and ritualistic decorative vessels. Stone carving is a meditative process and she strives to bring some of that quality into her work through the material itself and through the symbolism of the circle in her work.
After studying Art history and English literature at Trinity College Dublin Helen's fascination with stone led her to the Sculpture Centre in Manorhamilton, Co Leitrim where she went on to teach a couple of years later. She studied the art of marble carving at the famous Nicoli Studios in Cararra, Italy where she immersed herself in the skills of generations of artisans. Further pursuit of marble led her to the quarries of Alentejo in Portugal where she worked for lengthy spells selecting stone for her sculptures. She is currently working between her studio at home in Wicklow, a studio on Via Artisti in Turin, Italy and D15 studios in Dublin. Her work has been collected extensively both in Ireland and abroad.
Helen graduated from Trinity College Dublin with first class honours in English literature and Art History in 1996 before surrendering to a fascination with stone sculpture. A determination to learn the ancient craft of stone carving led her to North Leitrim where she trained under Seamus Dunbar, Jackie Mc Kenna and Martha Quinn at the Leitrim Sculpture Centre in Manorhamilton. Having fallen in love with the bleak beauty of the local landscape she spent several years in Leitrim working from her cottage studio and teaching at the Leitrim Sculpture Centre.