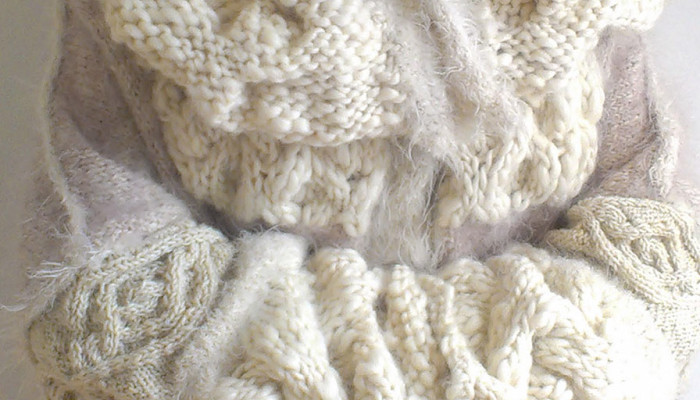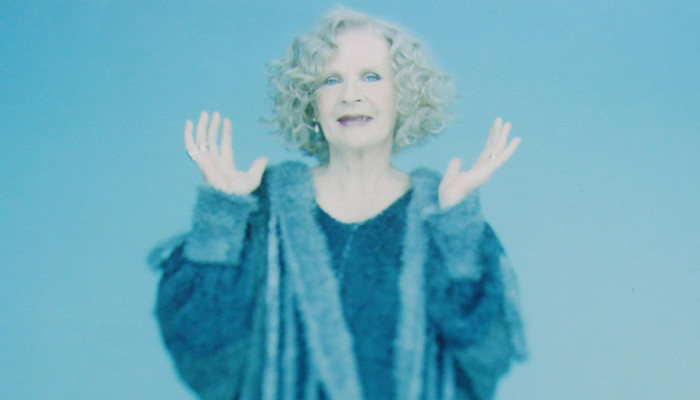 Gertrude Sampson is an Irish knitwear designer who is based in the picturesque Dingle penninsula situated in the west of Ireland. 
Gertrude has been in business since 1993 when she launched her knitwear label in Dublin, Ireland where she then lived. Her love of texture, colour and shape resulted in original pieces which her ever expanding client list loved. Ensuing publicity helped to expand her her customer base and fuel even more creativity and invention. In 1998 Gertrude decided to move to Dingle in the west of Ireland. It had been a childhood haunt and it drew her back to its breathtaking beauty and gaelic heritage.
Since the she has had a family. By establishing a workroom at home, has managed to combine both work and home in order to continue her ever evolving business. 
Gertrude's knitwear is driven by humour, texture, colour and a fundamental desire to make women feel good in flattering clothing, whatever their shape. Everybody seems to want to be thinner, shorter or taller, have better legs, younger or simply somebody else. Gertrude wants them to be themselves when having fun and relaxing in her knitwear. Her knitwear can be made to order, as indeed it often is as inspired from shots on her website. Take a look. It has to be seen to be understood and imagined.