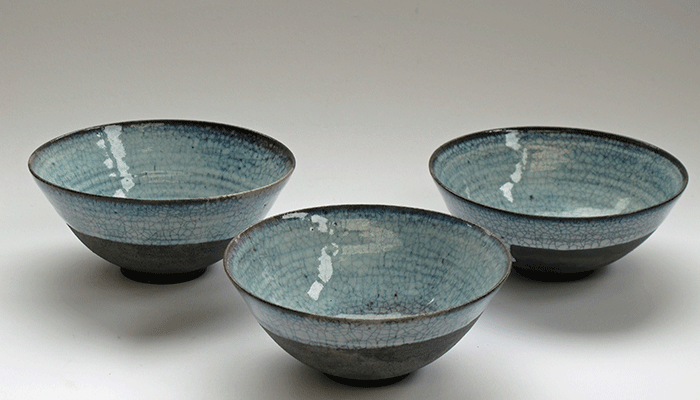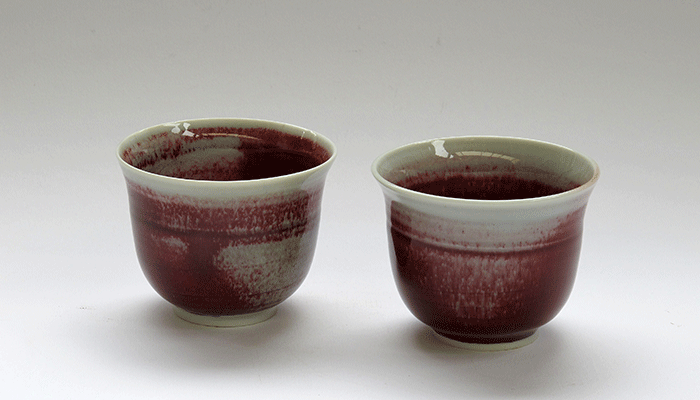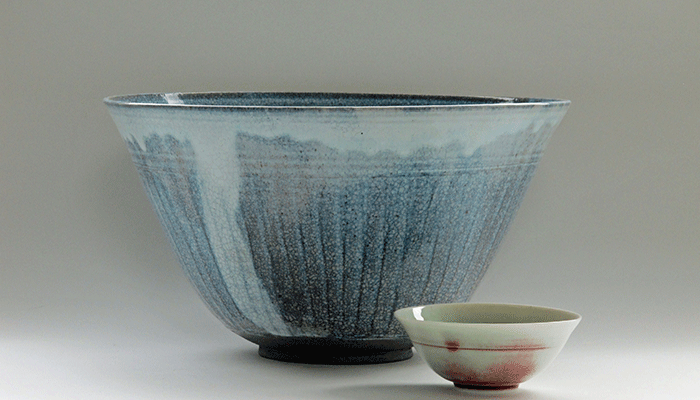 Juliet Ball has been a studio potter since 1990. She started her training in the Puisaye, a region of central France with a strong ceramic tradition, and went on to work with potters in Southern France. She established her own studio in the Pyrénées Orienales and worked there for many years before moving to Ireland. She has been based in County Galway, since 2003.
From a background of functional stoneware Juliet has explored many ceramic traditions and through her research her present work has developed: Finely thrown pieces with strong forms in stoneware or porcelain clays, which are glazed with her own glazes, including ash glazes, and which she fires in a gas kiln for her desired effects.
Juliet continues to develop the skills and techniques and explore the possibilities of this elemental and universal craft at her studio, 'Cloonmore Pottery', near Rosscahill, Co. Galway.